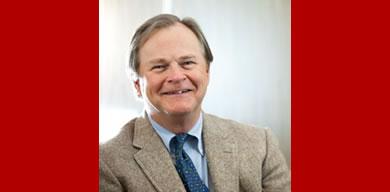 On August 9, 2015 the profession of athletic training lost a great friend, colleague and mentor, when Dr. Timothy Hosea tragically passed away suddenly. The ATSNJ in a showing of gratitude for all of his years of service and mentorship to the profession of Athletic Training is proud to announce the creation of the Dr. Timothy Hosea Team Physician Award. The first recipient of the award will be honored during the ATSNJ's Annual Award Ceremony on March 6 2016. "Dr. Timothy Hosea was a strong supporter of athletic training and athletic trainers in the state of New Jersey." stated Eric Schwartz, ATSNJ President. "The Dr. Timothy Hosea Team Physician Award will embody the legacy that he has left behind on the profession of athletic training."
Dr. Hosea was board certified in orthopaedic surgery and employed by University Orthopaedic Associates. He obtained his medical degree from the University of Cincinnati College of Medicine after earning his undergraduate degree from Harvard University. He completed an internship at the Peter Bent Brigham Hospital, his residency at the Harvard Combined Orthopaedic Program at Massachusetts General Hospital and finished his illustrious education by completing a sports medicine fellowship at the Brigham and Women's Hospital. 
Priding himself as a great friend and ally to the profession of Athletic Training in the state of New Jersey for more than 30 years he took great pride on speaking at the ATSNJ, Eastern Athletic Trainers' Association (EATA) and National Athletic Trainers' Association (NATA) Annual Conferences.
In 1998, he was honored as the recipient of the ATSNJ Presidential Award. The ATSNJ Presidential Award is given out by the current ATSNJ President to an individual who has had an impact on the ATSNJ and Athletic Training profession.
In 1999, he received the David G. Moyer Award (presented on behalf of the EATA from exemplary team physician service). The David G. Moyer Award, the EATA's most prestigious award, is presented annually to a team physician who, through the years, has demonstrated those qualities that made Dr. Moyer such a special person to those around him and an integral part of the growth of athletic training. His commitment was to the entire community that surrounded the institutions for whom he served as team physician. Dr. Moyer was an ardent supporter of the athletic trainer, and through his lecturing, his seminars, and his writing, he helped to educate and promote athletic trainers throughout the region. In addition, Dr. Moyer was quite active within the communities in which he lived and served, as evidenced by the positions he held on numerous boards and councils.
Dr. Hosea was also involved in a number of research studies (both published and ongoing) that have helped shape new treatment techniques within Sports Medicine. He has published research on spondylolysis and loads to the lumbar spine of collegiate football athletes, co-authored the article on syndesmotic sprains, was one of the innovators of the Mitek suture anchor which is used in shoulder surgery, was involved in the MOON Study (ACL) and articular cartilage study involving the use of Denova and has been a key member in our Adolescent Shin Pain study that is currently ongoing at UOA. 
Other accomplishments of Dr. Hosea's include: Subspecialty certified in orthopaedic sports medicine,U.S. Olympic team physician for the Rowing, Canoe/Kayak, and Cycling teams at the XXVIIth Olympiad in Sydney, Australia, U.S. Olympic team physician for the Rowing and Athletic teams at the XXX Olympiad in London, England Orthopaedic Consultant and Team Physician at Rutgers University, Head team physician United States Rowing, Team physician for the United States rowing national team at twelve world rowing championships, Chair of the Sports Medicine Commission, United States Rowing Association, Member of the New Jersey Council on Physical Fitness and Sport, Chair: NJSIAA Sports Medicine Advisory Committee, Academic Appointment as a Clinical Associate Professor of Orthopaedic Surgery at UMDNJ-Robert Wood Johnson Medical School, Former Team Physician for Sky Blue FC, the New Jersey team for Women's Professional Soccer, President of the Princeton National Rowing Association, Fellow: American College of Sports Medicine, Elected by his peers for inclusion in Best Doctors in America®, Patients' Choice Award from American Registry, Member of the following groups: US Olympic Sports Medicine Society, Herodicus Society,American Orthopaedic Association, American Academy of Orthopaedic Surgeons, and the American Orthopaedic Society for Sports Medicine
In order to receive the Dr. Timothy Hosea Team Physician Award, an individual must meet the following 5 criteria:
1. Years of service as a team physician (ten year minimum). 
2. State activities such as speaking, offices held, liaison positions, and committee work. 
3. Special event coverage as team physician such as all-star games, state games, Olympic games and other athletic events. 
4. Education, research, and publications in the field of sports medicine and athletic training. 
5. Charitable and community involvement.